Our team
David Dodds MA (Hons) MSc, Director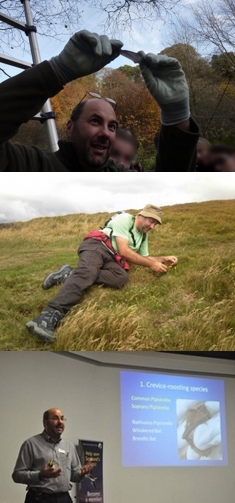 David has worked in professional ecology for twelve years, after many years of research and voluntary work. He holds Bat and Badger licenses in Scotland and Bat licenses in England. He is a bat license trainer on both sides of the border and delivers training courses in many aspects of bat-work. He is passionate about bat conservation and education, which he has promoted on radio and tv several times.
David is known for his interest in bat ectoparasites and has carried out research into the relationships between bats and ectoparasitic Spinturnix mites. Other reasearch has included movements of bats within hibernacula, foraging behaviour of Daubenton's Bats and Pipistrelle roosting behaviour.
David is co-founder and chair of Lothians & Borders Mammal Group (LABMAG), a former director of The Wildlife Information Centre and sits on the Midlothian local biodiversity sites committee. He carries out a range of ecology work, including bat surveys, licensing and mitigation and protected species surveys. He also has an interest in botany and bryophytes.

When not working David is a qualified glider pilot and spends much of his spare time helping his wife Rona with her plant nursery business, Quercus Garden Plants.

Charlotte Meyer-Wilson BA, BSc, MSc, Consultant Ecologist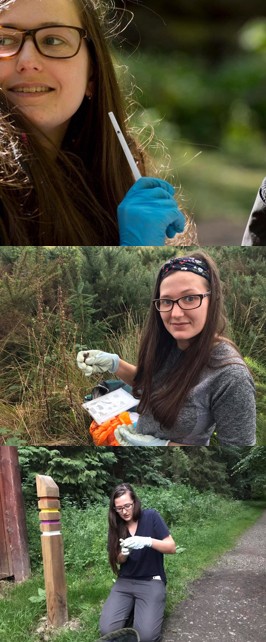 After completing a BSc in animal sciences and an MSc in wildlife biology and conservation at Edinburgh Napier University Charlotte has worked in several ecological consultancy and biodiversity roles, building a broad range of survey and ECOW skills.

Charlotte is passionate about wildlife conservation and has been heavily involved in a range of projects since starting her career. She was involved in the translocation of water vole, has experience with extensive camera trapping of both otter and Badger, and has experience with ecological assessment and habitat assessments. She has a particular interest in behavioural ecology and, through research conducted as part of the Whitmuir bat project has more questions than answers after every season of research.
Within the company she acts as team leader for our bat survey team as well as carrying out wide-ranging survey and licensing work. She plays a pivotal role in developing the business and ensuring quality.


Graeme Wilson BSc, Consultant Ecologist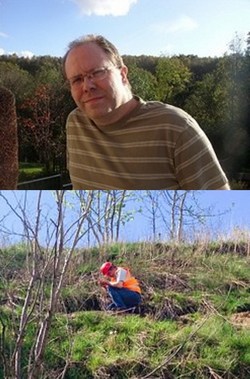 Graeme graduated in Environmental Bioscience at the University of Strathclyde in 1996, since when he has worked for Scottish Wildlife Trust and for five years was Biodiversity Officer at Midlothian Council, working within the planning department. He is best known for his time as Centre Manager at The Wildlife Information Centre, during which he expanded and improved the centre's operations and positioned it at the centre of biodiversity action in the region.
Graeme has wide-ranging ecological skills and is able to bring his particular experience of the planning process and strategic ecology to support our clients.


Scott Bland BSc, Consultant Ecologist


Scott graduated from the University of Edinburgh with a BSc in Biological Sciences and Ecology. He is a skilled and enthusiastic ornithologist and has acquired a range of other wildlife survey and identification skills and for a number of years he has enjoyed passing on his experience to students on an annual field skills course.
Scott previously worked and volunteered with Scottish Wildlife Trust at New Lanark, carrying out species protection, as well as public engagement work and reserve maintenance.
Whilst spending five years as a member of our bat survey team Scott amassed a great deal of bat survey experience and went on to train with us for his bat license. Now a skilled and licensed bat specialist in his own right he carries out a range of ecological work for the company.




Bat survey team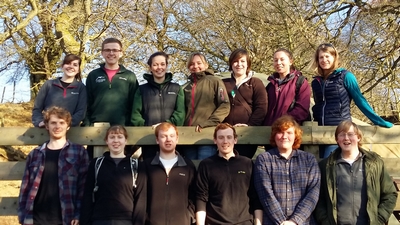 To deliver bat surveys to the highest best practice standards we employ a team of ecology and zoology graduates and undergraduates.

After a careful selection process each Bat Survey Assistant undergoes a rigorous training programme before assisting us to carry out professional bat surveys. A programme of continuous development and regular refresher training ensures that skills are always up to date.