The Whitmuir Bat Project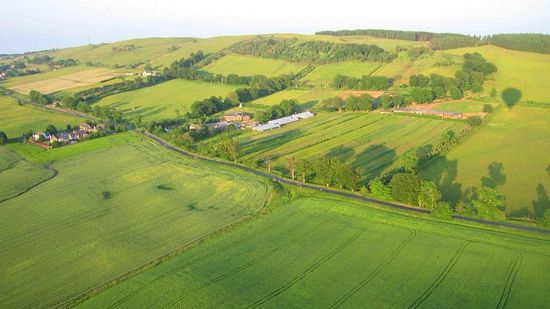 Whitmuir organic farm, near Penicuik is home to hundreds of bats, which form an important part of the ecosystem there. Organic farming methods allow insects and other invertebrates to flourish, providing plentiful food for the six bat species present there.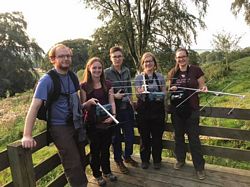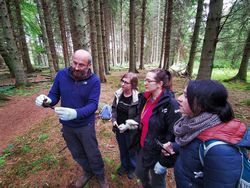 We set up the Whitmuir Bat Project with four aims:
To monitor and study the bats at Whitmuir and how organic farming benefits them on an upland farm.

To provide early-career ecologists in our survey team with opportunities to gain training and experience in advanced techniques such as radio-tracking, allowing them to develop skills they can use to further wildlife conservation across the UK and abroad.

To give us, and other experienced bat ecologists opportunities to pass on skills and ensure that the next generation of ecologists are equipped to continue bat conservation work.

To communicate to the public how important these animals are and how organic farming benefits their conservation.

Our work at Whitmuir includes radio-tracking projects, regular monitoring of our large bat box scheme, flight and roost-trapping, unattended monitoring and handling training opportunities.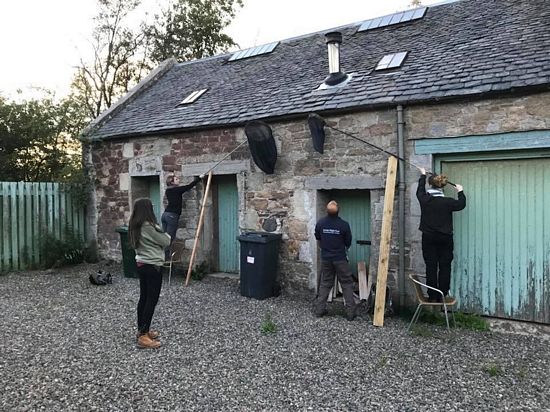 In 2020 for the first time we are offering a small group of external volunteers the opportunity to fully participate, alongside our own team, in exchange for making small annual contribution of £120 towards the project costs.